As the leaves begin to fall and the football season kicks into high gear, there's nothing quite like the thrill of watching your favorite team while enjoying the BEST New York-style pizza from Russo's New York Pizzeria in Clovis, CA. Whether you're hosting a gathering at home or looking to elevate your game-watching experience, Russo's has got you covered with our delicious Italian food offerings.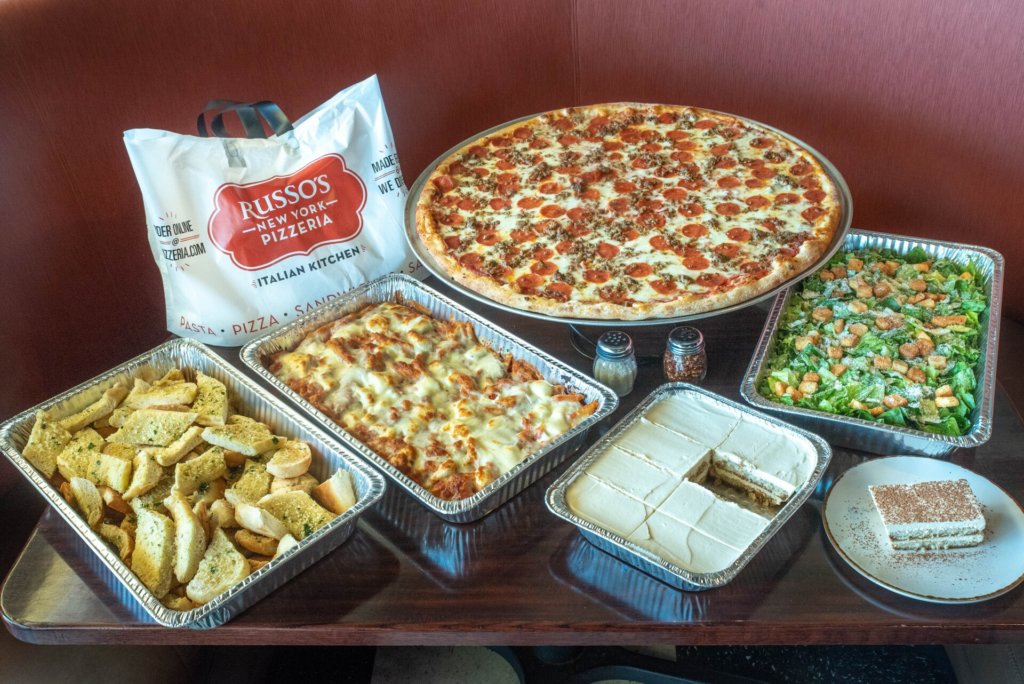 Pizza Perfection and More for Your Game Day Needs
At Russo's, we understand that game days are all about indulging in mouthwatering dishes, and that's why we offer a wide range of party meal options that are sure to satisfy every craving. Take a look at our extensive, authentic Italian dining menu and explore the possibilities. Whether you're in the mood for a meat lover's pizza, a classic Hawaiian-style pie, or if you're leaning towards pasta, we've got it all to make your game day special.
Simplify Your Game Day with Our Giant 28-inch Party Pizza
Some fans prefer to keep it simple when it comes to game-day grub. That's why we offer our Giant 28-inch Party Pizza, big enough to feed 10 guests. It's the perfect centerpiece for your football get-together, ensuring that nobody leaves hungry.
Delight in Our Irresistible Appetizers
For those who like to mix and match or just want a variety of tasty appetizers, we've got you covered. Our Jumbo Liberty Wings are a game day essential and are available in three mouthwatering sauces: lemon pepper, parmesan garlic, or spicy hot buffalo. These wings are a perfect pre-game snack or complement to your pizza.
The Game Day Classic: Pizza and Buffalo Wings
No game day is complete without the timeless combination of pizza, buffalo wings, and beer. At Russo's, we give you the freedom to mix and match pizza varieties with wing flavors to suit your taste buds. One classic pairing is buffalo wings with buffalo chicken pizza, and our Chicken Rustica Pizza is sure to impress. It's loaded with grilled chicken, special Wisconsin Mozzarella, Roma tomatoes, and fresh ingredients that create a flavor explosion. If you're looking for more meaty toppings, you can easily satisfy your cravings with our New York Village or Italian Works specialty pizzas.
Russo's: Your Game-Day Destination in Clovis, CA
Whether you're watching the game at home or planning to host a get-together, Russo's New York Pizzeria in Clovis, CA welcomes you throughout the football season for lunch, dinner, and more. We even offer a dedicated catering service so that you can enjoy our premium food right at your tailgate or house party. For more information, feel free to reach out to us at 559-578-8070. Make Russo's your ultimate game-day spot, and let us elevate your football-watching experience with our delectable pizza and Italian dishes.